Very easily.
A quick delicacy.
The quickest way to a fresh and magically prepared spicy side dish – the Currybag. It's got everything you need to go the distance. Sri Lankan curries as the basis for a varied and balanced way of quick enjoyment.
Prepared in a water bath in 5 minutes, the vacuum-packed Currybags can be kept refrigerated for up to 2 weeks and frozen for even longer. Order in stock for yourself, your family, friends, neighbours and your business.
We deliver once a week, by bike in the city of Zurich and neighbouring communities, nationwide by car or post.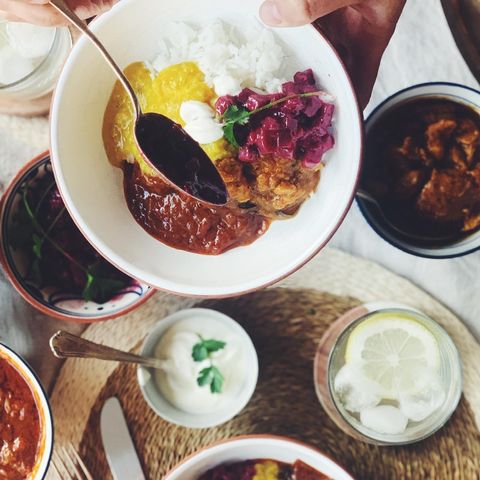 ---
Order deadline – Loading...
---
How do I prepare a Currybag?
Warm Currybag 5 minutes in a boiling water bath. In the bag, the courts retain their taste - and you have to wash less.
Slice and serve with rice.
Enjoy your meal!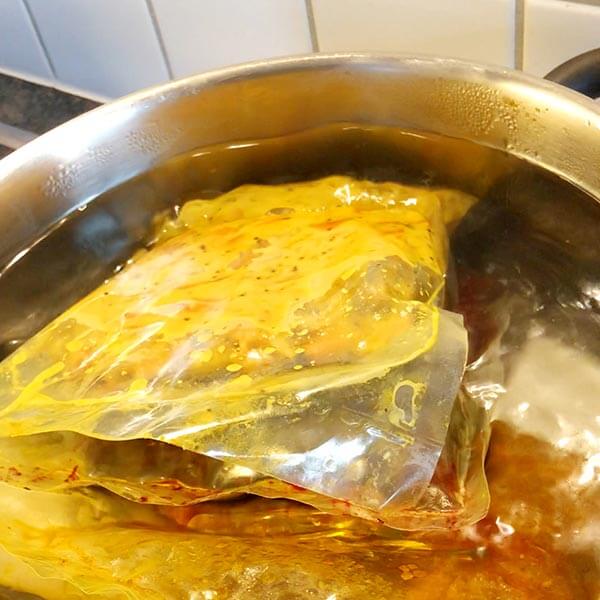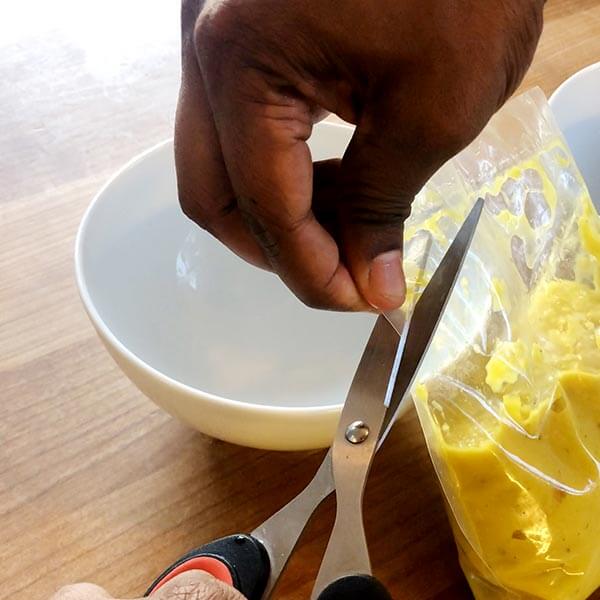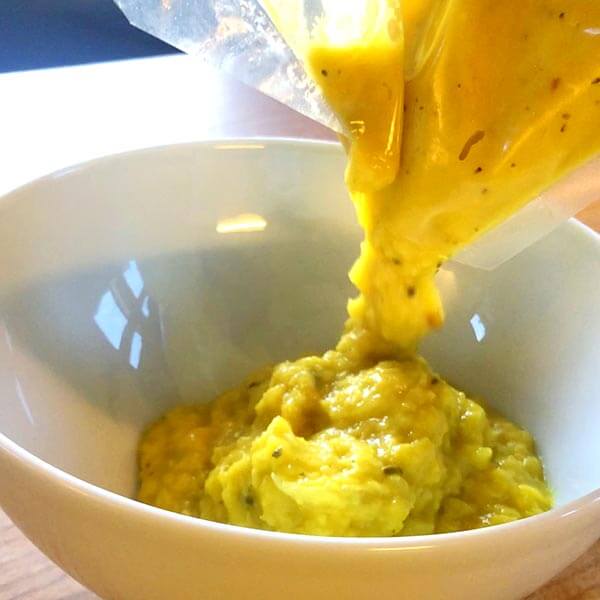 FAQ zum Essen
Muss ich bei der Lieferung zu Hause sein?
Die Currybags werden mit einem Kühlelement in einer Thermotasche verpackt in den Milchkasten geliefert. So wird es ohne weiteres für ein paar Stunden im Milchkasten sein können. Die Kühlkette kann so gut eingehalten werden. Wir schreiben dir, wenn wir losfahren und sobald wir geliefert haben.
Kann man die Currybags einfrieren?
Currybags lassen sich gekühlt bis zu 2 Wochen aufbewahren, einfrieren ist ohne weiteres auch möglich. Wenn tiefgekühlt, die Currybags zum Auftauen 24 Stunden vor Gebrauch in den Kühlschrank (Kälterückgewinnung) legen.
Wieviel Portionen sind in einem Currybag?
Ein Currybag reicht mindestens für eine Mahlzeit
Zwei Currybags reichen für zwei Erwachsene Personen und ein Kleinkind
Sind die Currys scharf?
Unsere Rezepte sind aus Sri Lanka. Die Schärfe ist auf den europäischen Gaumen abgestimmt und kann meist anhand der Farbe bestimmt werden – helle Currys sind mild, dunkle Currys sind etwas schärfer. Wir unterscheiden folgende Grade: mild, mittelscharf und gute Schärfe.
Wie kombiniere ich die Curries?
Die Currybags sorgen für Abwechslung und lassen sich gut kombinieren. Wir empfehlen folgende Kombinationen:
Mildes (hell) und Scharfes (dunkel) Curry
Flüssiges und trockenes Curry
Gemüse und Hülsenfrüchte Curry
Frequently Asked Questions
Your order,
our Delivery
All orders are shipped on Wednesdays. If an order is received by 8am on a Wednesday, we can still consider the order for same day dispatch.
Stadt Zürich
Minimum order value is CHF 40
Delivery costs is CHF 8
Free shipping from CHF 80
by bike courier and car, on Wednesdays between 13 and 21 o'clock
Angrenzende Gemeinden (ZH)
Minimum order value is CHF 50
Delivery costs is CHF 12
Free shipping from CHF 100
by car or postpac «Priority», Wednesdays or Thursdays, between 13 and 21 o'clock
Ganze Schweiz
Minimum order value is CHF 80
Delivery costs is CHF 15
Free shipping from CHF 180
by PostPac «Priority», Thursdays between 7 and 16 o'clock
Is your refrigerator too small? Order the same for friends, family, colleagues and neighbors. Sharing is caring - Bulk orders are welcome!
Deliveries
Currybag pick-up stations in the city of Zurich (Delivery Free)
@Freilager
Currybag AG
Freilagerstrasse 73
8047 Zürich

Next week:
MI, 31.12: 13–17 Uhr
DO, 01.01: 13–17 Uhr
@Loving Lanka Zürich HB
Loving Lanka
Bahnhofplatz 15
8001 Zürich


MI: Closed
DO: Closed
@filmerei.ch
Filmerei GmbH
Josefstrasse 84
8005 Zürich


MI: Closed
DO: Closed