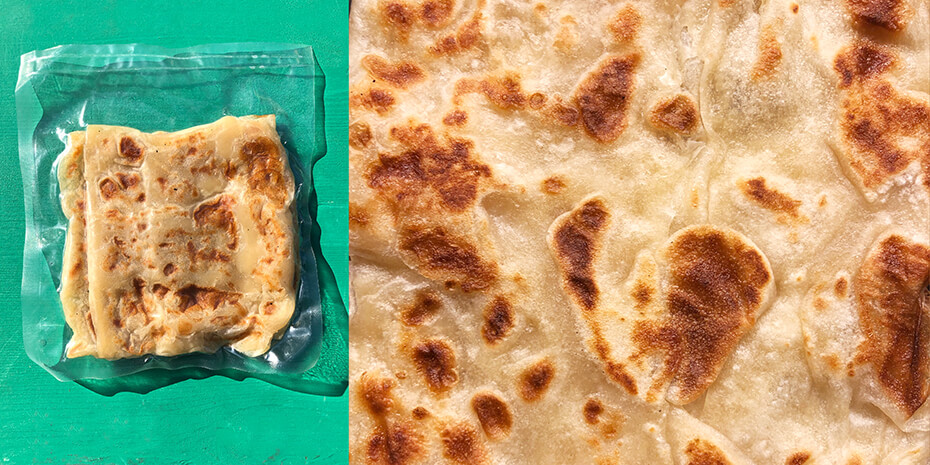 CHF 10.00
instead of

CHF 12.00
Plain-Roti
– 3 pieces
New
vegan · laktosefrei
Roti ist ein typisches Fladenbrot aus Sri Lanka. Weitere Namen sind Godamba Roti, Paratha (Indien) und Roti Canai (Malaysia).
Mehl, Salz, Zucker, Wasser, Sonnenblumenöl und Skills
Content: 3 pieces
Pungency: Not spicy
Allergens: Cereals containing gluten
Preparation: Sauté 1 minute per side in a frying pan
Preparation time: 2 minutes
Durability: At least 7 days
Durability open: Enjoy within 2–3 days
Preserve: Keep refrigerated at max. + 5 ° C
Freezable: Yes
Nutritional value: Information on the nutrients there soon
Produced in: Zürich
Availability information: All the year long
---
Order deadline – Loading...
---
Wie mache ich ein Roti wie ein Profi?
Bratpfanne heiss werden lassen
Roti aus dem Currybag nehmen und in die Pfanne legen. (ohne Öl)
Etwa eine Minute pro Seite erhitzen